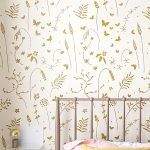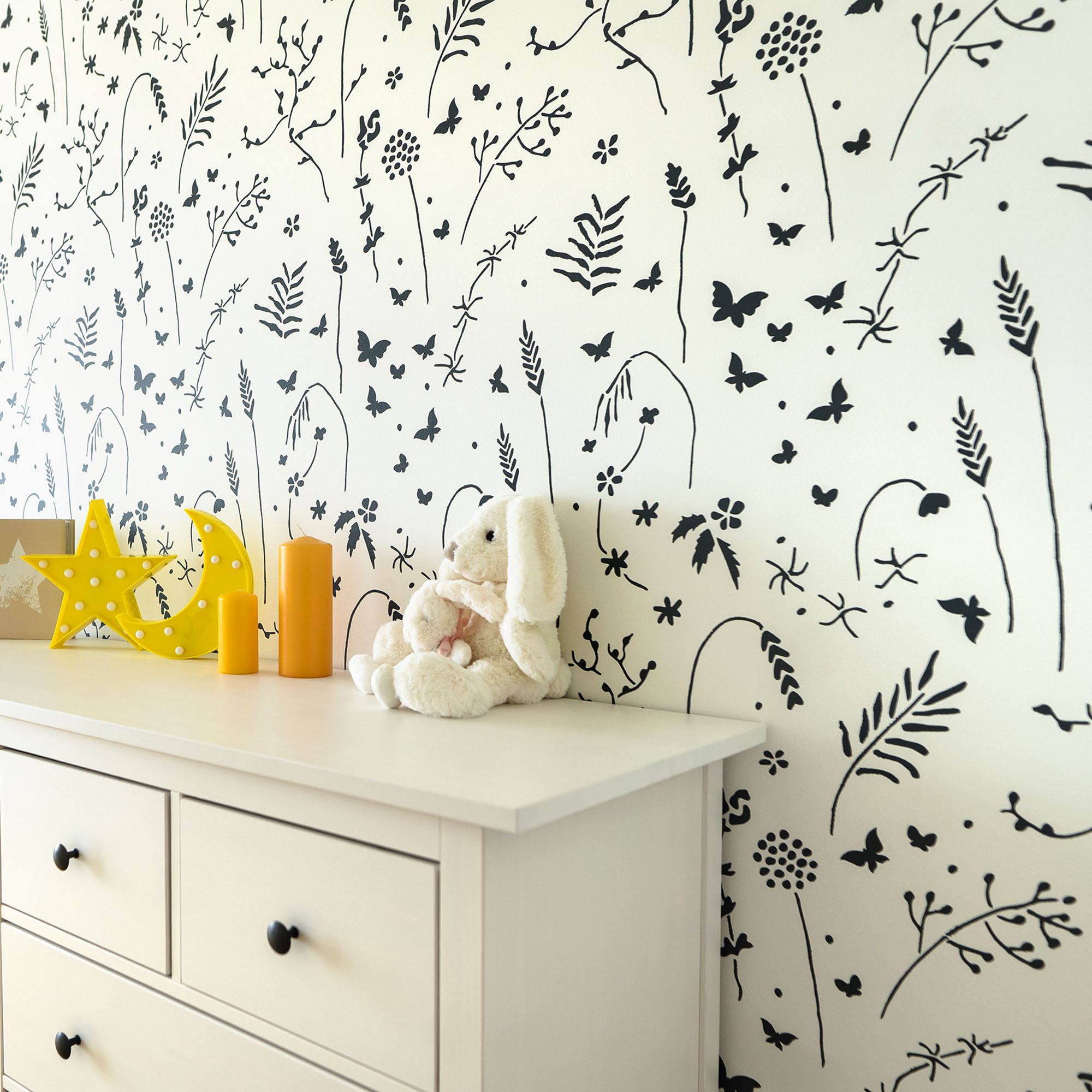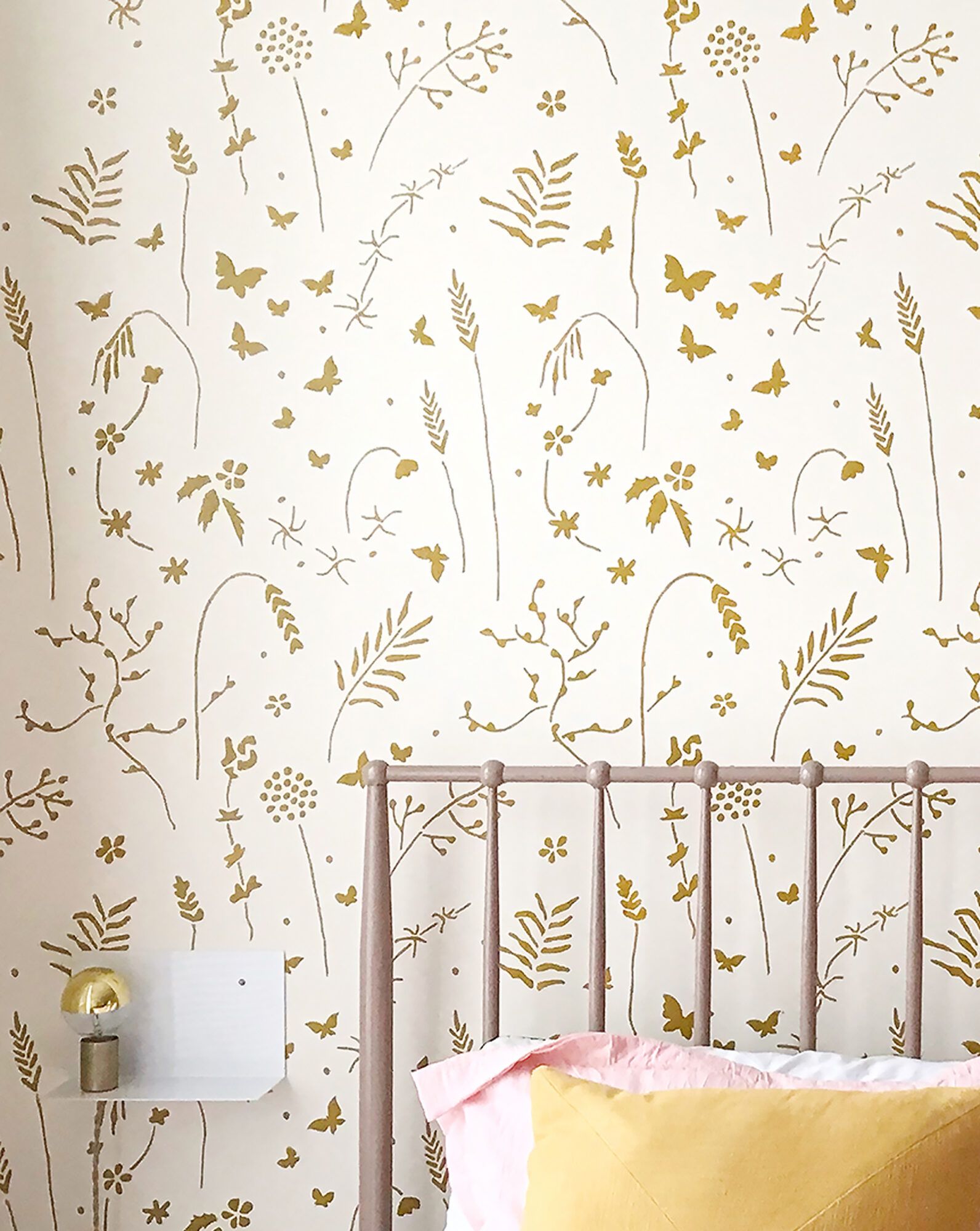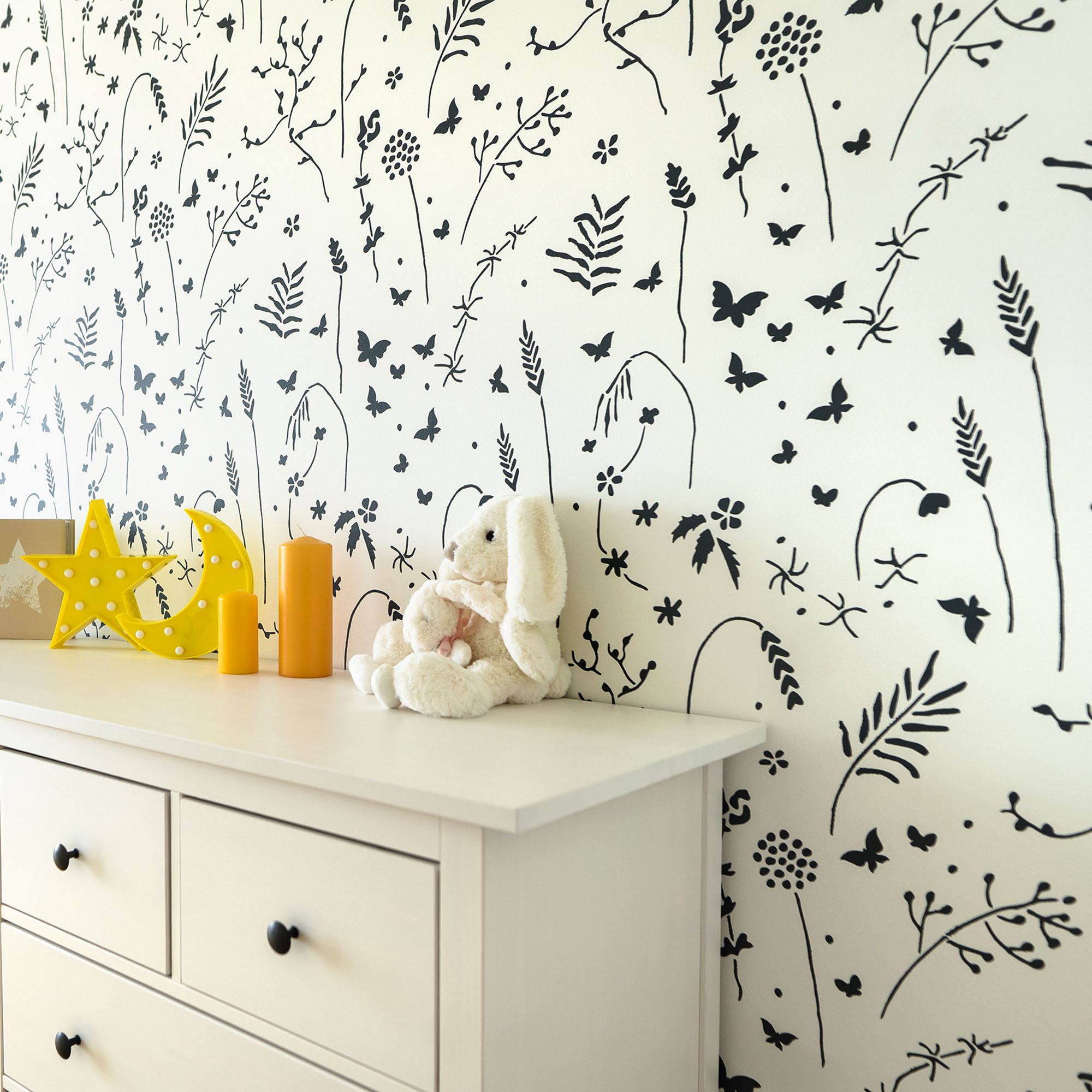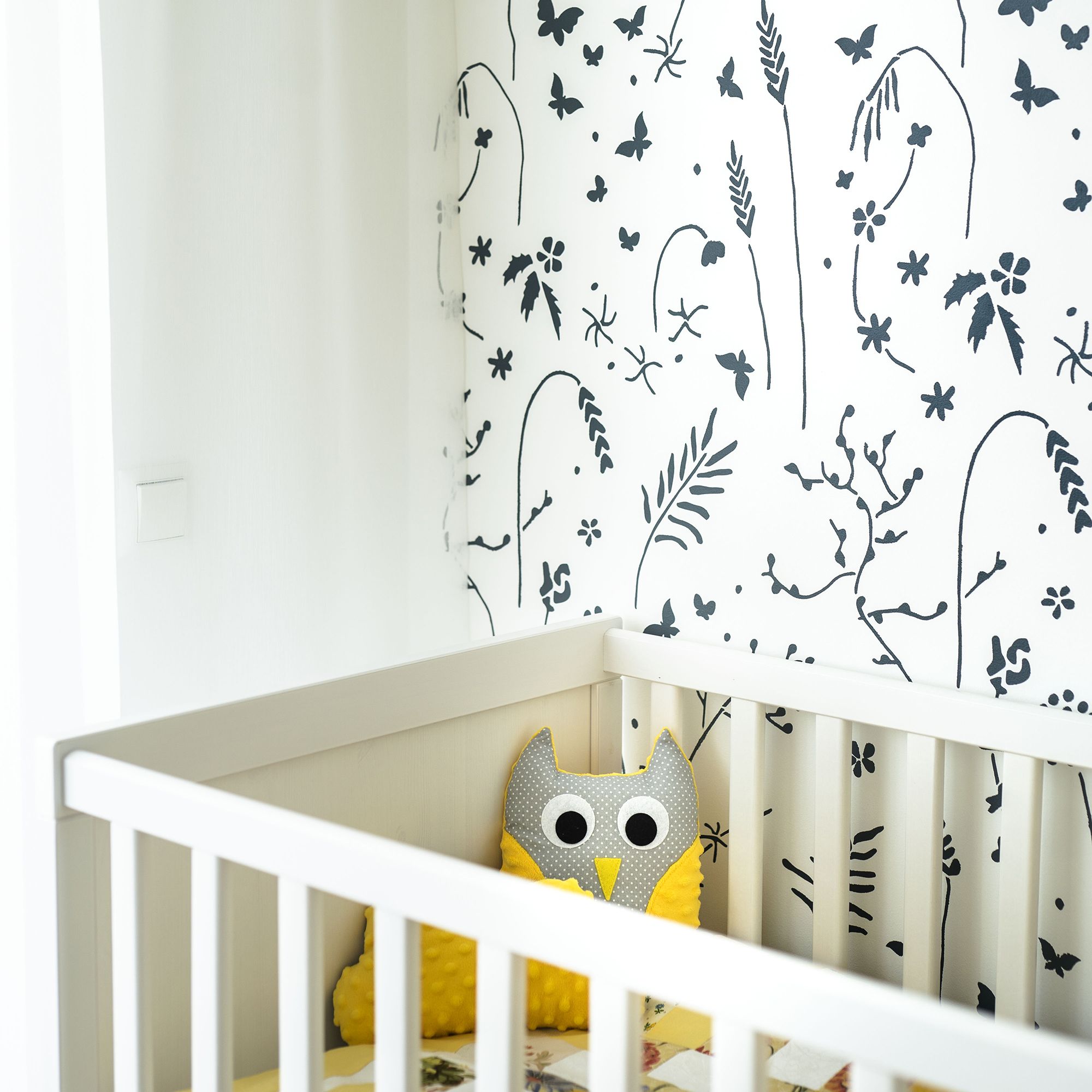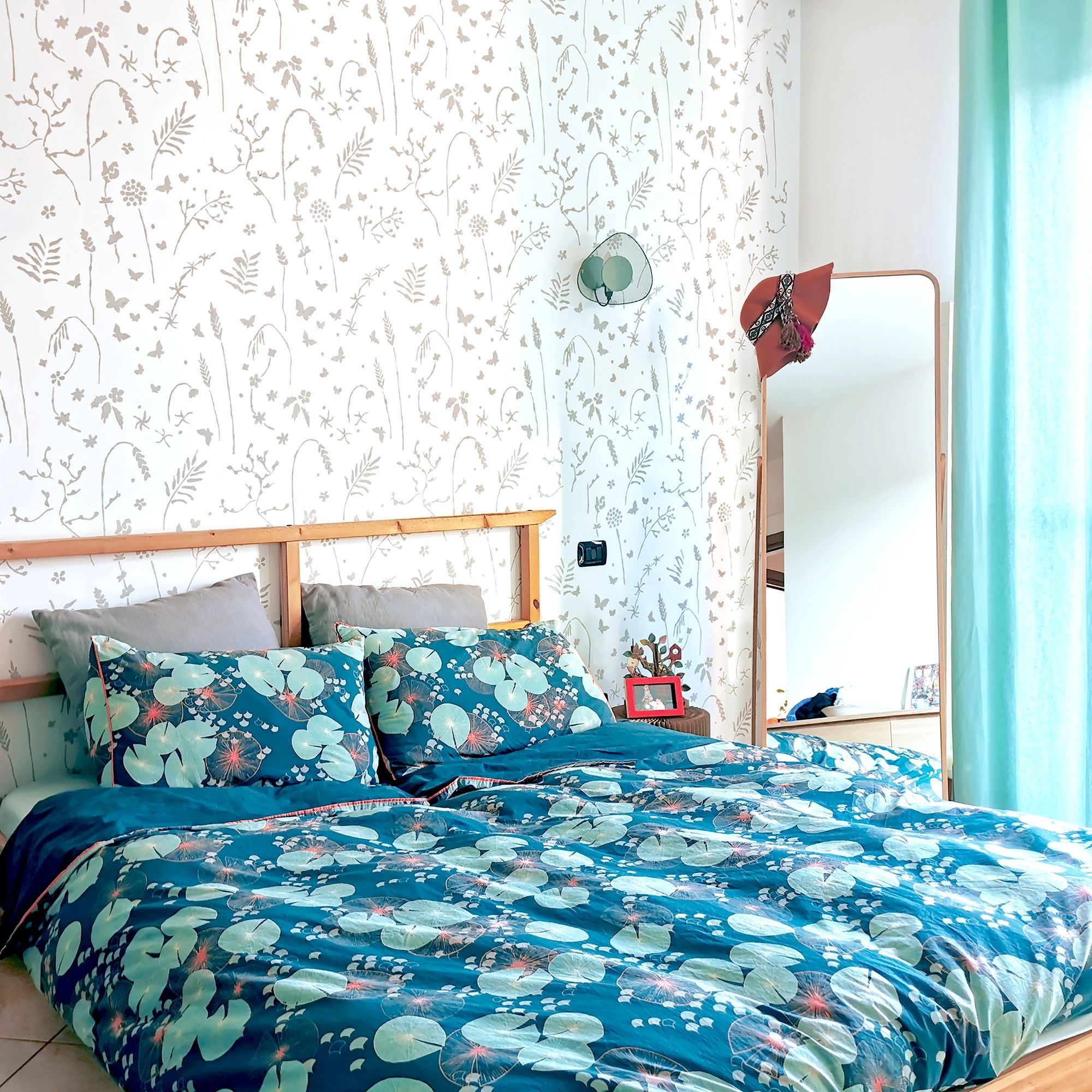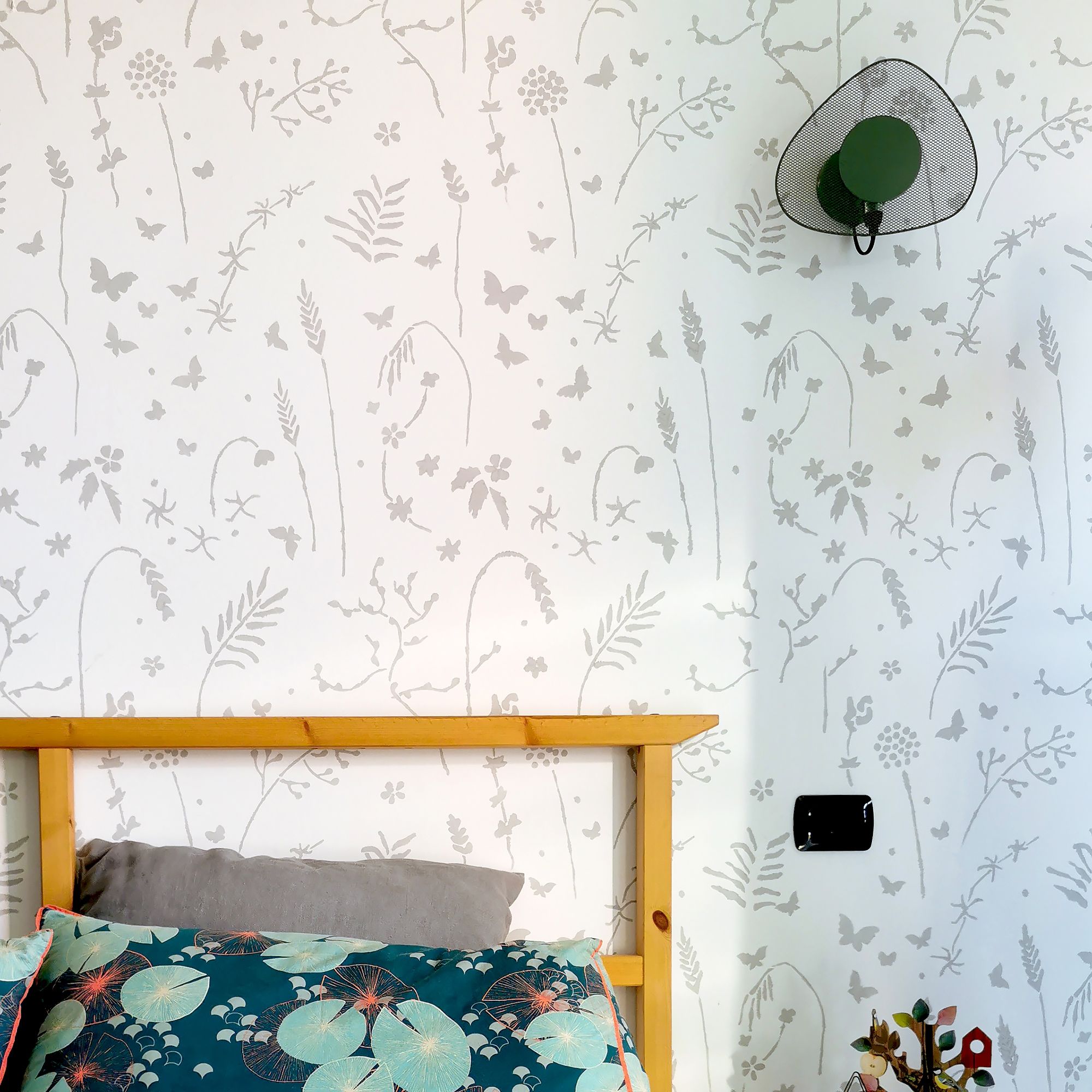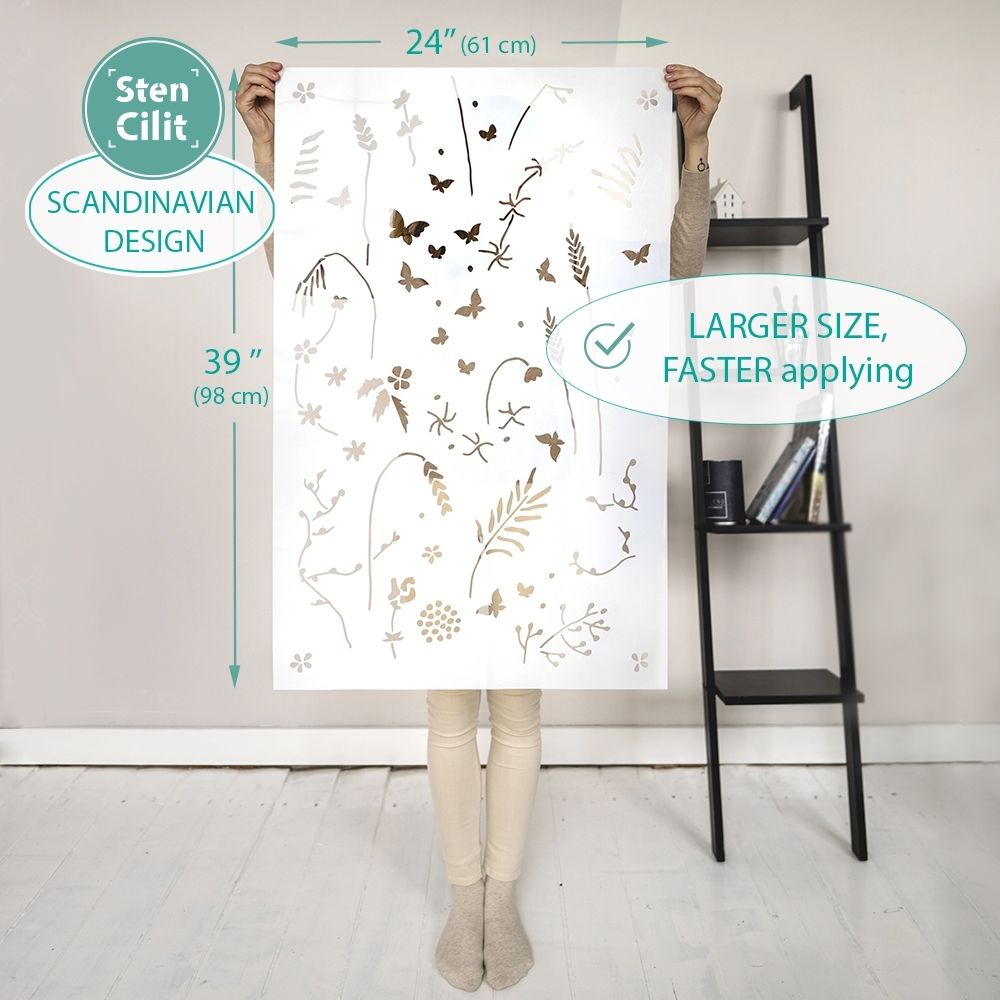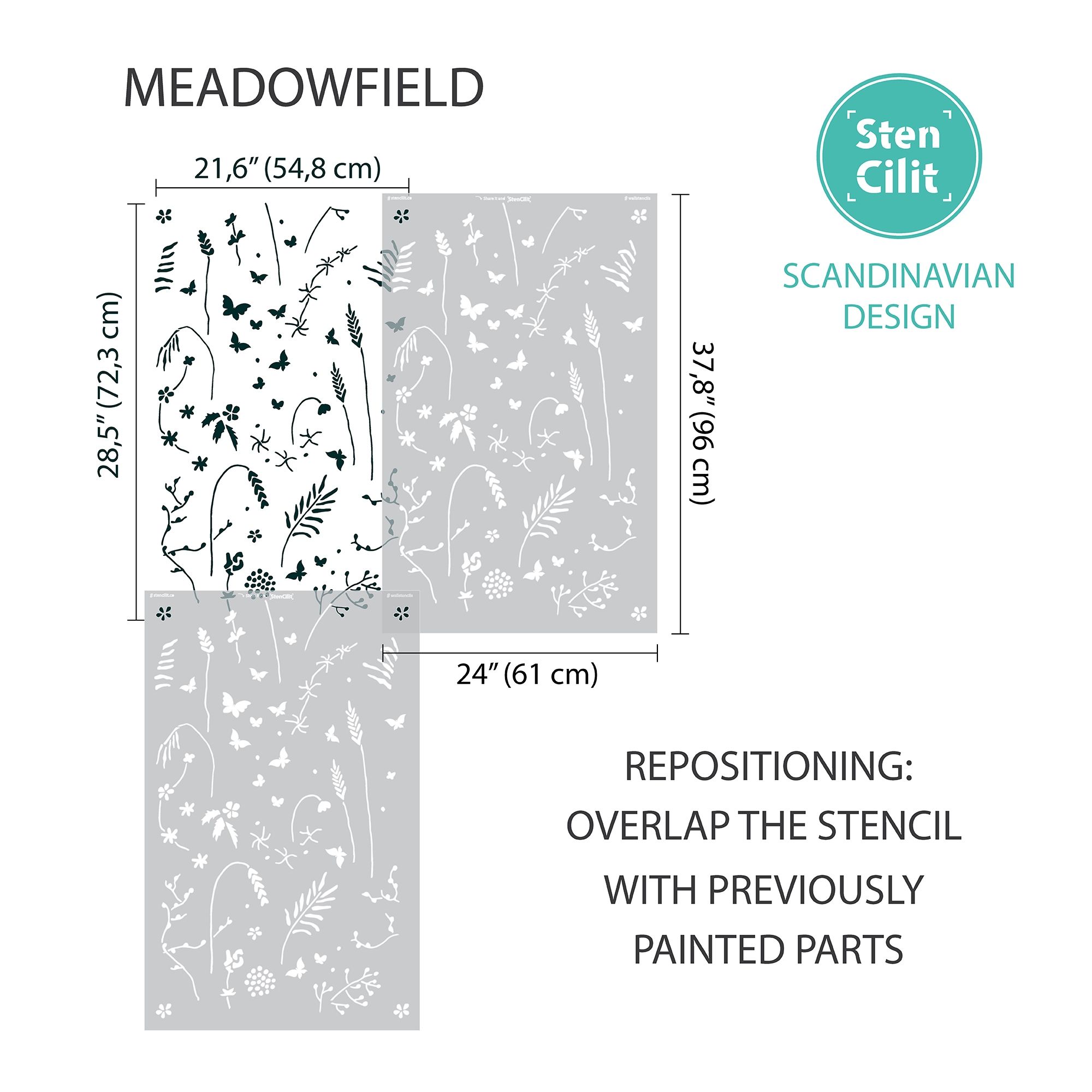 Meadowfield wall stencil This is a feeling of summer –  smell of freshly cut grass mixed with whimsical magical meadowfield flowers and flying little bugs and butterflies   – what can you see? Bring a fresh look in your home with one of our loved Scandinavian Meadowfield stencil. Scandinavian design means quality by all means. We design […]
Meadowfield wall stencil
This is a feeling of summer –  smell of freshly cut grass mixed with whimsical magical meadowfield flowers and flying little bugs and butterflies   – what can you see?
Bring a fresh look in your home with one of our loved Scandinavian Meadowfield stencil. Scandinavian design means quality by all means. We design our wall stencils hand in hand with the process of stenciling. It helps to create more functional wall stencils that are better to work with, when decorating the whole wall.
You can Download full stenciling instructions in PDF on our website section
How To Stencil
How to stencil an accent wall video:
Size:
24" x 39" (61cm x 98 cm)
Ready to ship: 1-3 days
No reviews about this product!
Be first to give a review about this product.